B.O.T.A.
Builders of the Adytum (B.O.T.A.) (Graditelji Hrama) je moderna mistična škola.
B.O.T.A. je osnovao Paul Foster Case.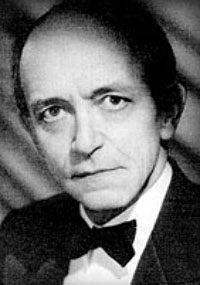 Škola je dopisna i traje 25 godina. (2+5=7 broj savršenstva, zanimljivo).
https://www.bota.org/
The list of BOTA course are:
Popis BOTA lekcija su:
7 lessons – Seven Steps – Sedam koraka
11 lessons – Introduction to Tarot – Uvod u Tarot
47 lessons – Tarot Fundamentals – Osnove Tarota
53 lessons – Developing Supersensory Powers (Ann) – Razvoj psihičkih moći
32 lessons – Interpretation of Tarot – Tumačenje Tarota
12 lessons – Master Pattern – Glavni uzorak
40 lessons – Tree of Life – Drvo Života
17 lessons – 32 Paths of Wisdom – 32 Staze mudrosti
12 lessons – Sound and Color – Zvuk i boja
52 lessons – The Great Work – Veliko Djelo
52 lessons – Esoteric Astrology (Ann's lectures using PFC's notebooks) – Ezoterična astrologija
52 lessons – Sexual Polarity (Ann) – Seksualni polaritet
78 lessons – Oracle of Tarot (Ann) – Divinacija Tarotom
78 lessons – Vibratory Powers of the Qabalah (Ann) – Kabalističke vibratorne moći
104 lessons – Meditation Ascent on the Tree of Livingness (Ann) – Meditativni uspon po Drvetu Života
68 lessons – Qabalistic Doctrines on Rebirth and Immortality (Ann) – Kabalističko učenje o ponovnom rođenju i besmrtnosti
(Cijelo školovanje traje 25 godina)
A bunch of the early B.O.T.A material is already published thanks to the Ishtar Publishing and the Fraternity of the Hidden Light.
Hrpa ranog B.O.T.A materijala je već objavljena zahvaljujući IshtarPublishingu i Bratstvu skrivene svjetlosti.
The B.O.T.A. lessons of Paul Foster Case are very similiar to the Paul Case's original School of Ageless Wisdom courses.
B.O.T.A. lekcije od Paul Foster Case-a vrlo su slične izvornim lekcijama Paul Case-ove škole drevne mudrosti.
These were:
Section A The Life Power – Životna Snaga
Section B Seven Steps of Spiritual Unfoldment – Sedam koraka spiritualnog razvoja
Section C Concentration – Koncentracija
Section D Magic ( not found in the current B.O.T.A. course structure ) – Magika (nije pronađeno u B.O.T.A. lekcijama)
Tarot Instruction, Section First – Tarot uputstva, prvi dio
Tarot Instruction, Section Second – Tarot uputstva, drugi dio
Hermetic Alchemy – Hermetička Alkemija
---
Servant of the Lights (SOL)
https://www.servantsofthelight.org/
Osnivači  ove škole (Nowicki, Butler, Gareth Knight) bili su članovi Društva Unutarnjeg Svjetla koje je osnovala Dion Fortune.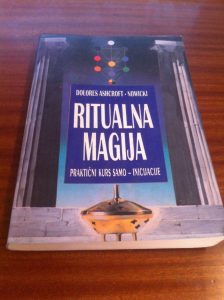 Ritualna magija od Nowicki je najbolja knjiga na tu temu. U toj knjizi je četverogodišnji trening sažela u 12 mjeseci.
Zlatna Zora je ritualna magija i vjerojatno je teško napredovati bez dolaska u njihove temple. BOTA, SOL i Društvo unutarnje Svjetlosti su dopisne škole, a praksa je meditativna. SOL ima rituala, ali se daju naučiti iz knjiga.
https://archive.org/ – na ovom sajtu se mogu skinuti mnoge knjige i lekcije.